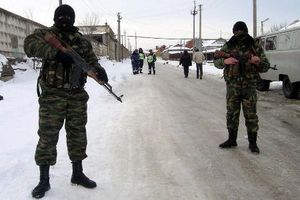 The explosion of a car parked near a cafe in Russia's troubled southern republic of Dagestan has claimed the lives of four people, the country's Investigation Committee says.
Five other people were severely injured during the blast that hit the cafe in the city of Khasavyurt on Friday at 7.30 p.m. local time (18.30 GMT).
"According to preliminary data, two people working in the cafe and two customers were killed; five were taken to hospital in critical condition," the Russian RIA Novosti quoted the committee as saying in a statement.
No group has yet claimed responsibility for the blast yet.
Sporadic attacks and militant clashes are common in Russia's North Caucasus republics, especially Chechnya, Dagestan, and Ingushetia.