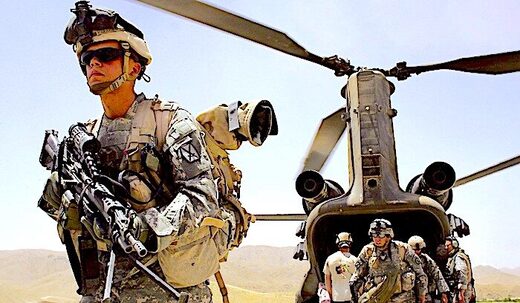 The newly released
'Profits of War' report from Brown University
has revealed in staggering detail
the full extent of the corruption unleashed by Washington's profligate defense spending during the 20-year War on Terror.
It notes that since the start of the intervention in Afghanistan in October 2001,
Pentagon spending has totaled $14 trillion, with the US war budget increasing between 2002 and 2003 by more than the entire military spending of any other country.
Between one-third and one-half of that total was pocketed by defense firms,
which provided logistics and reconstruction, private security services and weapons - along the way, these contractors habitually engaged in "questionable or corrupt business practices," including
fraud, abuse, price-gouging and profiteering.
Wartime conditions meant standard contract processes were circumvented - bidders, bids, and subsequent delivery weren't subject to significant oversight, so
fleecing the Pentagon was extremely easy,
particularly for well-connected companies with government ties.