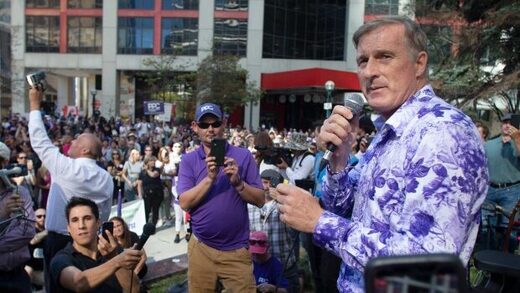 Just days before Monday's Canadian federal election, populist PPC leader Maxime Bernier held several events on Thursday in the Greater Toronto Area (GTA) and in Toronto itself.
Bernier is a well-known
critic of coronavirus lockdowns
as well as the vaccine passport, and his PPC is the only major party running in the federal election to outright oppose both policies.
Speaking to Breitbart News at an event by Lake Ontario, Mr Bernier said that he was confident that some of the PPC's candidates will win seats in Monday's election, "So now the mainstream political parties, the Conservative and the Liberals, they won't be able to ignore us anymore like the mainstream media."