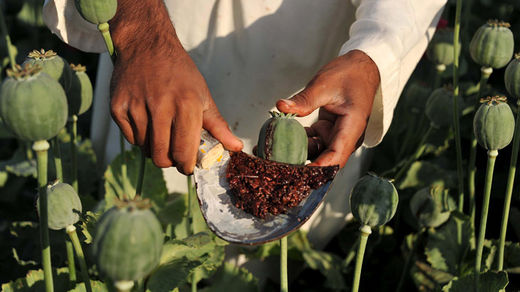 With both the CIA and MI6 secretly providing 'ghost money' bribes to the Afghan political establishment, it's likely that Afghans will increasingly support a resurgent Taliban and the drug trade will be further propped up.
Afghan President Hamid Karzai,
has recently been criticized
for taking 'ghost money' from the CIA and MI6. The sums are unknown - for the usual reasons of 'national security' - but are estimated to have been in the tens of millions of dollars. While this is nowhere near the eye-bleeding $12 billion
shipped over to Iraq on pallets
in the wake of the invasion a decade ago, it is still a significant amount.
And how has this money been spent? Certainly not on social projects or rebuilding initiatives. Rather, the reporting indicates,
the money has been funneled to Karzai's cronies
as bribes in a corrupt attempt to buy influence in the country.