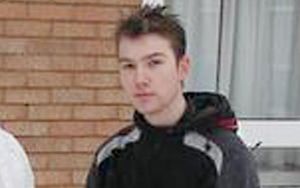 MI6 face questions over their security procedures after a computer expert was allowed to smuggle top secret files out of their headquarters which he planned to sell to a foreign power for £2m.
Daniel Houghton, 25, was caught by MI5 in a sting operation in a central London hotel as he tried to leave with £900,000 cash in a suitcase.
Under cover officers had set him up after a tip off from a foreign intelligence agency which said he had offered to sell them information.
Houghton, a computer programmer by training, had helped develop a cutting edge technique for intercepting emails, sources told the
Daily Telegraph
.
In order to drive up the price of the material he was selling, he also stole staff lists and home and mobile telephone numbers of MI5 and MI6 officers.