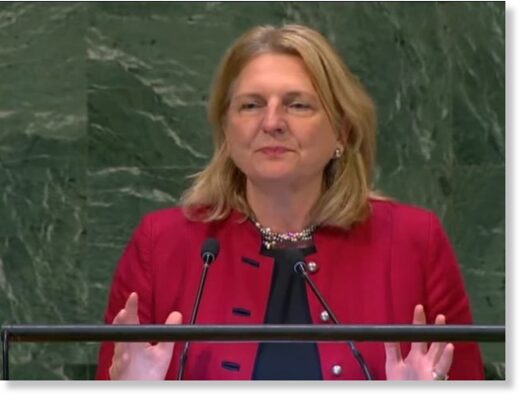 EU states have been busy trying to contain the energy crisis and soaring electricity bills, but their actions might not be enough as the main flaw is the lack of a unified energy policy, Austria's former foreign minister tells RT.
"
The structural problem in energy policy shaping and policy making in many EU countries is who is really in charge
," Karin Kneissl, former Austrian Minister of Foreign Affairs, told RT.
She stressed that the major problem is the lack of a common energy policy in the block, and more broadly,
no common "
energy mentality
."
According to Kneissl,
many European states are too "
occupied with themselves,
" focusing on elections and governmental changes while "
energy is still not getting the priority it should have.
"
As the energy crisis hit the EU, many member states introduced measures to support energy consumers. France is giving 100 euro ($113) payments to support the poorest households, while putting a ceiling on electricity prices to last through April next year.
Italy has introduced a $3.3 billion aid package, while Spain has put in place emergency measures, redirecting some $2.9 billion from profits of energy companies to consumers.
Still, Kneissl says "
all the measures might not be sufficient
" as EU countries "
have very different energy mixes
" and attitude towards energy policy altogether.