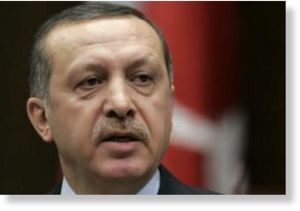 The Israeli intelligence agency Mossad has failed in an attempt to assassinate Turkish Prime Minister Recep Tayyip Erdogan, a Jordanian weekly says.
Informed sources in Turkey say that the Mossad plot has been foiled by the country's security forces, al-Manar quoted a report in the most recent edition of the Al-Majd weekly as saying.
There are also reports that Israel has been trying to incite violence inside Turkey by lending support to the militants of the Kurdistan Workers' Party (PKK).
Earlier in June, Sedat Laciner, the head of the International Strategic Research Organization - a Turkish think tank - said Mossad agents and Israeli military retirees had been sighted providing training to PKK militants in Iraqi Kurdistan.