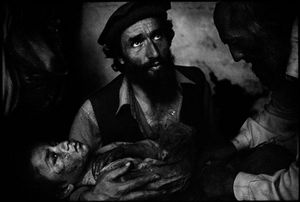 Fresh air strikes by the United States have killed at least 33 civilians and injured several others in southern Afghanistan, the Afghan interior ministry says.
Afghan authorities announced that the fatalities included four women and a child.
US-led forces said that they fired by mistake on a group of vehicles that carried women and children.
The strikes took place in Uruzgan province on Sunday.
Interior Ministry Spokesman Zemeri Bashary said Monday he had reports of 33 people killed.
He added there were 42 people in the vehicles, all of them civilians.
The Afghan government and NATO have launched an investigation.