A U.S. journalist, who was investigating the Cold War mind-control experiments conducted by the CIA, came across some documents relating to an obscure episode in France that was never elucidated. He alleges that in 1951 the CIA was testing for a secret weapon: the aerosol spraying of LSD. The experiment was reportedly carried out in a French village, whose inhabitants and authorities were kept completely in the dark. But it went wrong and caused the death of 7 people.

We asked Hank Albarelli to provide a summary of his investigation for the readers of Voltaire Network.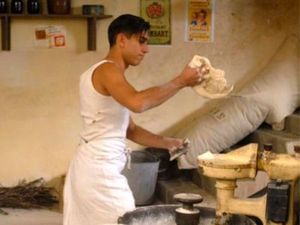 For decades now, the seemingly unrelated mysteries of Dr. Frank Olson's strange and alleged "suicide" in New York City in 1953 and the bizarre hallucinogenic outbreak of madness in a small French village in 1951 have independently provoked and perplexed serious investigators. As related in countless accounts on the Internet and in televised news features for the past 35 years, Olson's death has long been suspected to be a government-sponsored murder, but no plausible murderers or motives have ever been positively identified. The outbreak of madness in the village of Pont St. Esprit in southern France has baffled scientists for decades, with many discounting strong suspicions of some sort of covert LSD attack simply because the means and motives were not believed to exist.
In 1995, I began to seriously investigate the death of Dr. Frank Olson, an American bacteriologist at the U.S. Army's top-secret biological warfare center at Fort Detrick, Maryland. Little did I suspect that my discovery that Olson was murdered would collide head on with the horrible events at Pont St. Esprit in August 1951. My 900-page book,
A TERRIBLE MISTAKE: The Murder of Frank Olson and the CIA's Secret Cold War Experiments
, explains in painstaking detail how the two events collided. Recent reports that "a major diplomatic and political scandal is erupting that could have significant import for French-American relations" over my book's explanation about and documentation of the Pont St. Esprit outbreak causes me to provide an explanation here for those that are curious about the two events.