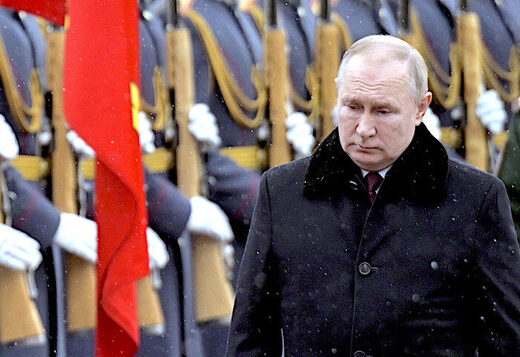 Behind Washington's desperate appeal for tanks and other lethal weaponry for Ukraine, looms the nagging prospect that
Russia's winter offensive may have already begun in the south where heavy fighting has broken out along the Line of Contact in the Zaporizhia region.
While the information from the front remains sketchy, some analysts think that Russia is planning to send its troops and armored units northward in order to block vital supply-lines and trap Ukrainian forces in the east. A Russian blitz northward would likely be synchronized with the movement of a second large grouping pushing south along the Oskil River. These two dagger-like thrusts would be accompanied by multiple missile strikes aimed at strategic bridges and railway-lines crossing the Dnieper River. If the Russians were able to succeed in such an operation, the bulk of Ukraine's army would be effectively encircled in the east while Moscow would have regained control over most of its traditional territories.
The offensive might not end the war, but it would end Ukraine's existence as a viable, contiguous state.