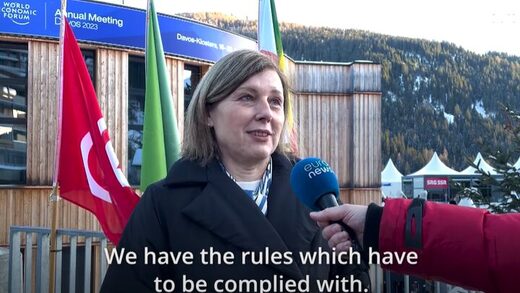 European Commissioner for Values and Transparency Věra Jourová warned that Twitter must follow European standards on speech or pay the price.
European politician Věra Jourová warned Elon Musk from the
World Economic Forum in Davos
that Twitter will face "sanctions" if it does not shut down some forms of speech.
Jourová, the European Commission's Vice President for Values and Transparency, told Euronews Next that Twitter may face penalties for enabling free speech in violation of European Union regulations. "The time of the Wild West is over," she said.