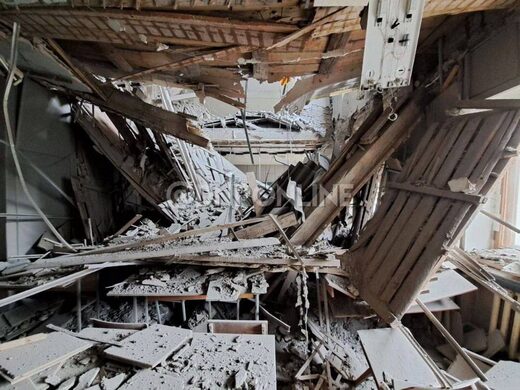 Rockets have hit peaceful neighborhoods once again. Why does Kiev continue its policy, if not purely out of hate?
At least ten rockets hit central areas of Donetsk
on Saturday morning, damaging three residential buildings, a local Russian official has reported in his Telegram channel.
One of the projectiles fired by Ukrainian forces hit an apartment building in the Kievsky district. While rescuers continue to search for survivors under the rubble, preliminary information suggests that there were three people in one of the apartments.
There was no information on casualties at the time of writing, but the absence of victims would be unusual; indeed,
Ukrainian shelling of the capital of the Donetsk People's Republic intensified weeks before the Russian attack in February 2022, and has taken a heavy toll ever since
.