Puppet Masters
---
Citigroup, the third-largest U.S. bank by assets, said Monday its third quarter net income jumped 73 percent from the same period one year ago.

The bank reported net income of $3.8 billion, or $1.23 per share, up from $2.2 billion, or 72 cents per share, a year ago.


---
Mark Howard
AlterNet
Sat, 15 Oct 2011 16:51 UTC
Breitbart's latest attention grab illustrates just how afraid the right is of the 99% of Americans who are waking up to the injustice and corruption of the 1%.
The last time Andrew Breitbart got any significant notice in the media was when he publicized the Twitter sexting of former congressman Anthony Weiner. It was a particularly repulsive bit of gossipy sensationalism that furthered no public interest, but ruined a man's career (and possibly his family), just to satisfy Breitbart's craving for attention and
his obsession
with destroying what he calls "the institutional left."
That was four months ago and Breitbart must be getting antsy about having been ignored by the press ever since. Friday on his BigGoverment web site he has
published an article
asking his readers to comb through thousands of emails that he says are from OccupyWallStreet organizers. He claims to have acquired them from a "private cyber security researcher." Breitbart provides links to download these emails so that his minions can scour them for evidence of "links to socialist, anarchist,
and possibly even jihadist organizations
."
---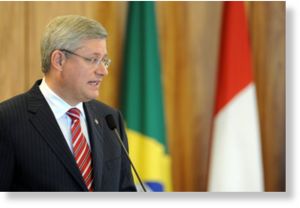 Iran is the "most significant" threat to world peace and security, Canadian Prime Minister Stephen Harper said Friday after the US accused Tehran of plotting to kill the Saudi ambassador to Washington.
"We have no quarrel with the Iranian people, but the regime in Tehran represents probably the most significant threat in the world to global peace and security," Harper said.
This week, Canada's Foreign Minister John Baird said Ottawa and its partners were considering "consequences" for Iran over the alleged plot.
"Canada condemns this planned attack on the Saudi ambassador on US soil," Baird said.
"Indications of the Iranian regime's involvement are extremely serious. Canada will work with our international partners in considering the consequences for Iran's actions."
Iran has strongly denied any involvement in what the US says was a plot by the Iranian Revolutionary Guards' elite Quds force to kill the Saudi envoy by hiring assassins from a Mexican drug cartel for $1.5 million.
---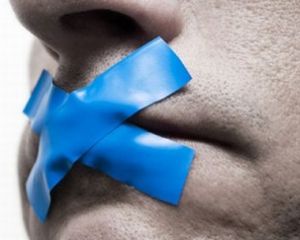 Intellectual terrorism applies, in the broad sense of the word, to any act of executing the spirit of truth or silencing the voice of justice.
In recent years, the mainstream media have displayed an exaggerated degree of censorship and character assassination.
One of the victims of media censorship was Octavio Nasr who served as CNN's Senior Editor of Mideast affairs until she was dismissed in July 2010 simply because she had expressed in a Twitter message her respect and sympathy for the top Lebanese cleric Mohammad Hussein Fadlallah, about whom she said "He is one of Hezbollah's giants I respect a lot." What she did was literally described by some media as twittercide. Under the pressure of certain parties who basically exercise substantial influence of the CNN officials, Nasr was forced to swallow her words and redefine the entire situation.
On July 6, 2010, Nasr said that her tweet was an error of judgment and that Fadlallah "regularly praised the terror attacks that killed Israeli citizens. And as recently as 2008, he said the numbers of Jews killed in the Holocaust were wildly inflated." Also, she said, "In 1983, as Fadlallah found his voice as a spiritual leader, Islamic Jihad - soon to morph into Hezbollah - bombed the US Marine barracks in Beirut, killing 299 American and French peacekeepers." However, it was too late and her perceived remorse did not in the least affect the CNN decision makers who are themselves at the beck and call of the Zionists.
---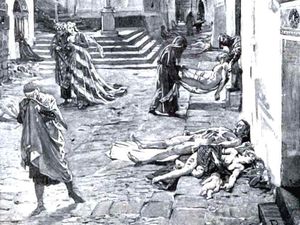 I've already talked about the coming epidemic multiple times. We're making a lot of poor people and forcing them to live under horrific living conditions with poor nutrition and in jobs that pay no sick leave so they go to work sick all the time and spread their contagion. But the biggest reason we're going to have an epidemic is not because of the poor living conditions and poor nutrition of our poor. The poor in hundreds of other countries have it even worse. It's because we give them just enough healthcare to stay sick, whereas in other third world countries they die. This provides an incubator for mutation of germs to resist antibiotics and antivirals, since the poor cannot afford a full course of either and thus breed resistant germs.
This is a problem. It's a problem that needs solving. So how do various groups solve this problem?
1. The GOP solution: If you're sick and you're poor, die quickly.
2. The Democratic solution: If you're sick and you're poor, patch the current broken system with band-aids and rube goldberg contraptions and pretend it works, except it won't and can't, so nothing changes.
3. The solution if you're not a sociopathic lizard person: Free access to healthcare for all, paid for by a payroll and/or income tax dedicated to healthcare. This solves the problem of access, mostly.
---
If so -- if this is really about "the 99%" -- then you need to understand a few things.
Some of you already do. To those, this article is redundant. To the rest, and to the majority of the people in this nation, it is not.
Last night I appeared on
Dylan Ratigan's show
. You can watch the segment, and should. I used the word financialization, which a few people emailed me about and asked me to explain.
Thus, this
Ticker
.
So what is financialization anyway? It is the process by which something very ordinary (say, a TV set) becomes financed. In doing so there is inherently created the use (and usually the abuse) of leverage.
What is leverage? Leverage is simply the ability to act as though you have much more of something than you really do. For example, you can use leverage to pry off the lid on a beer bottle. Your raw strength is multiplied by the lever (the bottle opener) to lift the cap.
---
Rania Khalek
TruthOut
Sat, 15 Oct 2011 12:24 UTC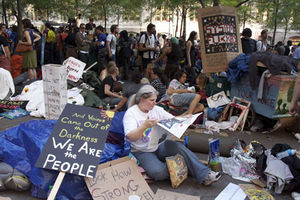 As Occupy Wall Street protests spring up in cities across the country, authorities are thinking up creative ways to contain this peaceful and inspiring uprising. Although laws and municipal ordinances vary from city to city, there is a consistency in the tactics being used to stifle the movement. More importantly, as demonstrated by the protesters at Zuccotti Park who kept strong in the face of a looming eviction that never came to fruition, these maneuvers are not working.
Still, there is no shortage of justifications and rationales behind the constantly evolving schemes being implemented to destroy the spirit of Occupy Wall Street. Here are 12 desperate and unsuccessful measures the authorities are using to discourage, deter and crack down on peaceful protests.
---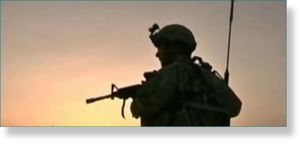 US President Barack Obama has announced he is deploying 100 "combat-equipped" troops to Uganda to help efforts against rebels of the Lord's Resistance Army (LRA), who have been accused of grievous human rights abuses over the course of a decades-long insurgency.
The US troops, subject to the approval of national authorities, could also deploy from Uganda into South Sudan, the Central African Republic and Democratic Republic of the Congo, Obama said in a message to Congress.
LRA rebels
are accused of murdering, raping and kidnapping thousands of people in those four nations. Tens of thousands of people have died in their 20-year war in northern Uganda.
---
Stephen C. Webster
Raw Story
Fri, 14 Oct 2011 11:35 UTC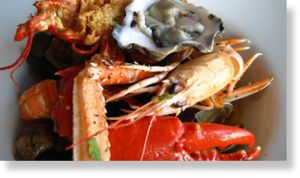 A peer-reviewed
study
released this week has concluded that the government's safety testing methodologies for Gulf of Mexico seafood were insufficient to prevent oil-tainted animals from being sold in U.S. supermarkts.
Produced by the Natural Resources Defense Council (NRDC) and
published
in the journal
Environmental Health Perspective
, the study concludes that the Food and Drug Administration (FDA) used outdated risk assessment techniques when evaluating the safety of gulf seafood in the wake of the
worst accidental oil spill in human history
.
Ultimately,
the FDA was responsible for allowing food with "10,000 times too much contamination" than should be permitted
, the study's authors said, failing to highlight the elevated risk to children and pregnant women.
The results of the NRDC's study are in line with a
Raw Story
investigation
published late last year, which cited independent chemists and toxicologists states apart whose tests had concluded that tainted seafood was headed to the U.S. market.
---