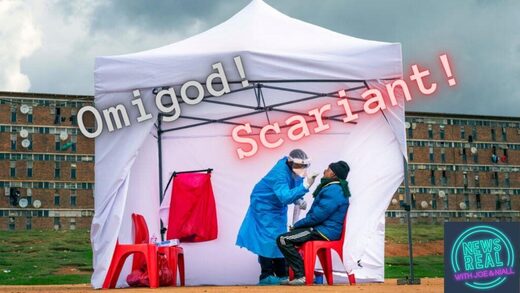 Have you heard the news!? Scientists have detected a 'nu' variant of SARS-CoV-2 that 'may' cause worse forms of Covid-19.
But fear not! The WHO has advised governments to jack up "surveillance, testing and reporting" on virus transmission, limiting international travel and "recommending" ever more boosters and jabs. It's all going to work out just fine.
Isn't it?
Joe and Niall investigate where variant 'Omicron' actually originated, and in whom, wading through the latest barrages of fake news to bring you another all-encompassing episode of
NewsReal
...
** Podcast starts at 04:26 **
Running Time:
01:49:49
Download:
MP3
— 75.4 MB