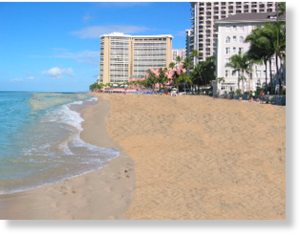 The non-partisan Institute for Truth in Accounting has identified Hawaii as a "Sinkhole" state because it is one of five states in the worst financial position in the country.
While Hawaii has $19.5 billion worth of assets, only $3.9 billion are available to pay $15.4 billion of bills as they come due. Each taxpayer's financial burden is $25,000.
"State officials say their budgets are balanced but do not include employee pension and healthcare obligations in their calculations," stated Sheila Weinberg, Founder and CEO of the Institute. "Unlike the federal government, states can't 'print money' to cover costs and shore up their financial conditions."
The Institute's newly released "Financial State of the States" Report reviewed each state's Comprehensive Annual Financial Report (CAFR) to offset assets against liabilities. For the first time, a detailed analysis of pension and healthcare liabilities was completed which uncovered the states' actual obligations. From these calculations, the Institute was able to determine the true Taxpayer's Burden for all fifty states.