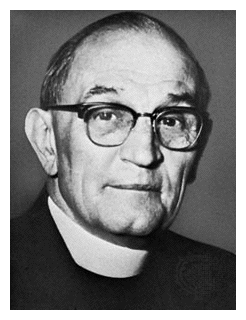 First They Came ...
Preface: German pastor Martin Niemöller initially supported Hitler. But he later opposed him, and was imprisoned in the Dachau concentration camp for years.
Niemöller learned the hard way that keep your head down
doesn't
keep one out of trouble ... in the long run, it increases the danger t
o all of us
.
Niemöller wrote a brilliant poem -
First They Came
- about the manner in which Germans allowed Nazi abuses by failing to protest the abuse of "others" ... first gypsies, gays, communists, and Jews, then Catholics ... and eventually
everyone
.
This is my modern interpretation of Niemöller's poem ...