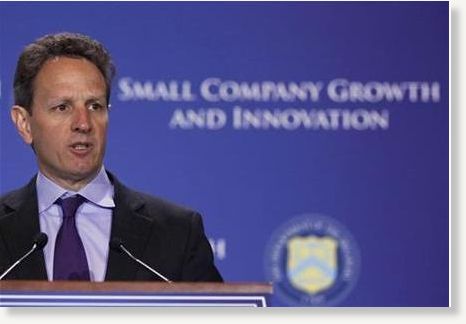 Congressional Republicans have assured President Barack Obama that they would not hold the economy hostage over raising the debt ceiling, Treasury Secretary Timothy Geithner said on Sunday.
But Republicans appearing on television news shows insisted they would not support an increase of the $14.3 trillion borrowing limit without an accompanying deal to rein in future deficits.
"I want to make it perfectly clear that Congress will raise the debt ceiling," Geithner told ABC's
This Week with Christiane Amanpour
.
"They recognize it and they told the president that on Wednesday in the White House and I sat there with them and they said, 'We recognize we have to do this and we're not going to play around with it, because we know the risk would catastrophic.'"
After Congress approved a deal last week to fund the government through September, U.S. lawmakers are now focusing on the looming debt limit battle and a July 8 final deadline that could halt Treasury borrowing. As of Thursday, the Treasury was just $76 billion below the limit.