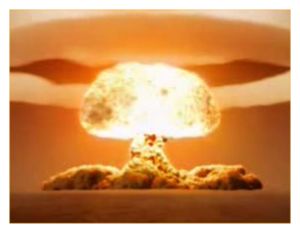 The threats came in the mail and to date, there have been 25 letters that warn of nuclear bombs destroying America.
People who got them called the FBI and CBS 2′s Kristyn Hartman learned, the Bureau's Chicago office is leading the investigation.
FBI Special Agent Andre Zavala said, "Yes, they alarmed a lot of people."
Attorney Tracy Rizzo was alarmed. A number of days ago, an envelope, with a Chicago postmark and a hand-written address to her private investigations firm, came in the mail.