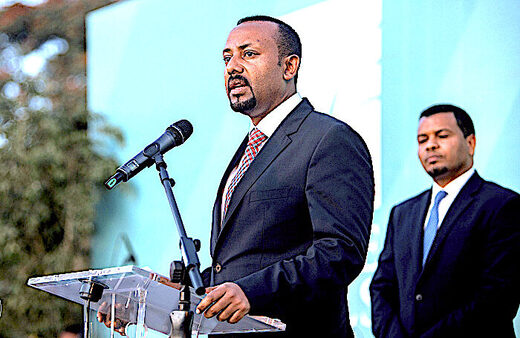 It was earlier feared that the
American hybrid war on Ethiopia
aims to turn the country into Yugoslavia, which implies its full dissolution along regional lines.
Arminka Helić,
member of the British House of Lords and served as special adviser to Foreign Secretary William Hague from 2010 to 2014,
deceitfully claimed that Prime Minister Abiy Ahmed risked advancing this scenario
through the Ethiopian National Defense Forces' (ENDF) ongoing anti-terrorist operation in the northern Tigray Region in an article that she published at Politico in August titled "
In Ethiopia, Echoes Of Yugoslavia
".
In reality, it is those U.S.-backed foreign forces, including corrupt UN officials, that are meddling
in the Horn of Africa country who are the ones pushing this outcome.
PM Abiy is, in fact, counteracting their efforts
to advance the Yugoslav scenario in Ethiopia.
Her article was rebutted
by Ethiopia's Ambassador to Belgium, Luxembourg, and EU institutions
Hirut Zemene
a few days later at the same outlet in a response titled "
Ethiopia Is Not Yugoslavia
". She convincingly debunked Helić's false comparison, chastising her for "calling for unwarranted action" on that basis.
Politico
is back at it again — however, this time publishing a similarly provocative piece
titled "
Ethiopia Is Plunging into Chaos. It's Time for A New Dayton Peace Process
". This article is authored by Alex Rondos and Mark Medish. The former is described as having served until July 2021 as EU Special Representative to the Horn of Africa while the latter served on the Dayton Peace implementation team and at the U.S. Treasury and National Security Council in the Clinton Administration.
Their article reveals the intended end game for Ethiopia and deserves to be analyzed.