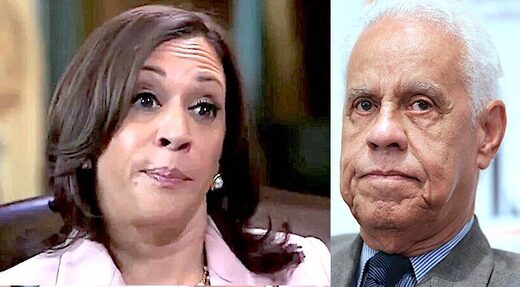 Douglas Wilder, the only black governor in Virginia's history,
is no fan of the video endorsement Vice President Kamala Harris made for Terry McAuliffe,
which is being played Sundays in hundreds of the Old Dominion's black churches.
The ad, which ethics and legal experts say is
a clear violation of IRS rules,
is set to continue playing right up until the Nov. 2 gubernatorial election, as the Democratic Party pulls out all the stops
to ensure black turnout.
But a thumbs-down from the 90-year-old Wilder, a Democrat and highly respected voice in Virginia politics for decades, is significant.
Referring to the
Johnson Amendment,
a rule that prohibits 501(c)(3) organizations, such as charities and churches, from engaging in any political campaign activity, numerous cases had been filed against both liberal and conservative groups, Holman said:
"Well, it's very good for her to do that, causing these churches to lose their tax-exempt status. If this is legal, then it's surprising to me."
In
Branch Ministries v. Rossotti
, the plaintiff was a church that lost its tax-exempt status after publishing two newspaper advertisements urging people not to vote for Bill Clinton, deemed electioneering.