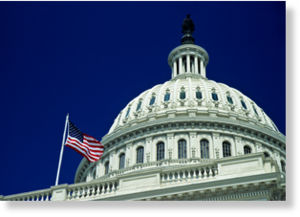 The House of Representatives voted on Wednesday to repeal a provision of President Barack Obama's healthcare overhaul setting up a home-care program for the elderly and disabled that regulators said was unworkable.
The Republican-led House voted 267-159 for the bill that would terminate the Community Living Assistance Services(CLASS) Act that was supposed to create a voluntary insurance program to help the elderly and disabled pay for home care.
Republicans called it a step toward achieving their goal of dismantling the healthcare overhaul Obama signed into law nearly two years ago.
The legislation is not expected to pass the Democratic-controlled Senate even though Republicans are expected to push for a vote on it.
"There is no doubt that the president's healthcare plan is killing jobs," said Republican Representative Jeb Hensarling. "House Republicans have repealed it in its totality. It has been blocked by the president, by Democrats and so if we can't do it in its totality we'll do it piecemeal. We need to start out by repealing the CLASS Act."