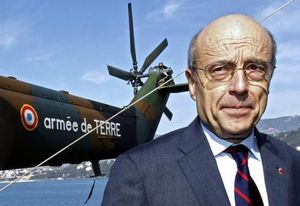 On 19 March 2012, a high French official invited Arab journalists based in Paris to inform them of the internal battle being waged within the French government and, in particular, the
Quai d'Orsay
[the French Foreign Ministry] regarding Syria. According to this person, the French Ambassador in Damascus, Eric Chevallier, whose embassy had just been shut down and who had returned to Paris, challenged Minister Juppé in front of his colleagues.
He accused Alain Juppé of having ignored his embassy reports and of having falsified summaries of them to provoke a war against Syria.
In March 2011, at the beginning of the events currently besetting Syria, the Foreign Ministry hurriedly dispatched fact finders to Deraa to appraise what was happening. Their report, submitted to Paris, indicated that tensions had dissipated following several demonstrations,
information that contradicted Al-Jazeera and France 24 reports that the city of Deraa was being violently torn apart.
The ambassador requested the mission be extended in order to follow developing events. The Foreign Minister, furious about the first report, telephoned him and
demanded that he alter it to state that a bloody repression of the city was occurring.
The Ambassador then arranged a teleconference between the Chief of Mission in Deraa and the Minister and had him repeat that no such repression had occurred. The minister then threatened the ambassador and the conversation ended icily.
Immediately afterwards,
Alain Juppé's cabinet pressured Agence France Press to publish cables aligned with the view of the Minister.
During the months that followed, altercations between Ambassador Eric Chevallier and Alain Juppé continued to multiply, until the moment of the Iranian hostage crisis in January 2012 and the death of "journalist" Gilles Jacquier. At this moment, the Ambassador was ordered to pull the covert DGSE agents working under press cover out of Syria, at which point he realized the importance of the secret operation being carried out by Alain Juppé.
1