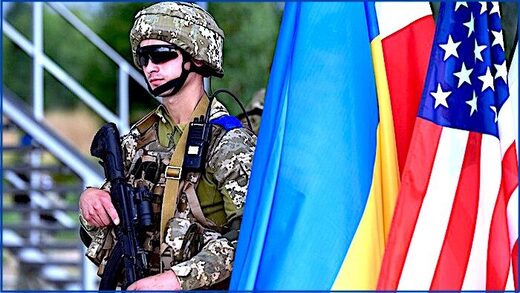 NATO's "gradual invasion" into Ukraine has brought the US-led bloc right up to Moscow's "red line," the Kremlin has told CNN. President Vladimir Putin's spokesman says
the situation poses an imminent threat to European security.
In an interview aired on Sunday, Dmitry Peskov cited
documented Western promises
, which, he noted, have never been "fixed in a legally binding way," that NATO would not expand further eastwards into the former Soviet bloc. In contrast to these pledges, over the past few years,
NATO has used its 'open door policy' to absorb several former Warsaw Pact countries.
Moscow has drawn the line at Ukraine,
Peskov told the American broadcaster.
"First, there were just words but with time we have seen the gradual invasion of NATO into Ukrainian territory, with its infrastructure, with its instructors, with supplies of defensive and offensive weapons, teaching [the] Ukrainian military and so on."
Putin's long time spokesman went on to say that
these moves have brought NATO directly "to the red line," creating a situation which constitutes a "real threat" both for Russia and for the whole "European [security] architecture."
Russia has a 3,000-km border with Ukraine, which, until the Ukrainian war broke out in 2014, was almost completely unfortified. These circumstances, which Moscow "couldn't tolerate anymore," prompted Putin's team to come up with a set of proposals to improve collective security, Peskov said.