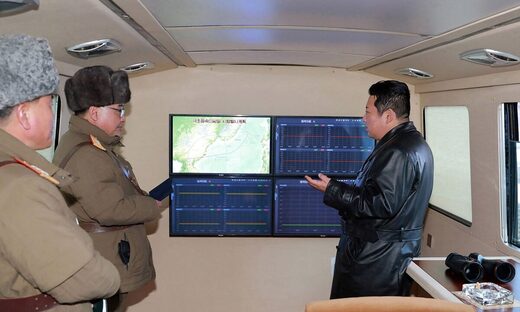 North Korea said Wednesday its leader Kim Jong Un oversaw a successful flight test of a hypersonic missile he claimed would remarkably increase the country's nuclear "war deterrent."
The state media report came a day after the militaries of the United States, South Korea and Japan said they detected North Korea firing a suspected ballistic missile into its eastern sea.
The Korean Central News Agency said Tuesday's launch involved a hypersonic glide vehicle, which after its release from the rocket booster demonstrated "glide jump flight" and "corkscrew maneuvering" before hitting a sea target 1,000 kilometers (621 miles) away. Photos released by the agency showed a missile mounted with a pointed cone-shaped payload soaring into the sky while leaving a trail of orange flames and Kim watching from a small cabin with top officials, including his sister Kim Yo Jong.