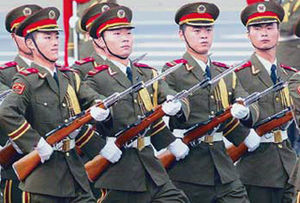 The Indian army has predicted a war with its nuclear-armed neighbor China by 2017 as Beijing continues to strengthen its military muscle.
A secret military exercise, called 'Divine Matrix', by the Indian troops visualized a war scenario with China, the
Hindustan Times
reported Saturday.
"A misadventure by China is very much within the realm of possibility with Beijing trying to position itself as the only power in the region," a senior army officer told the daily following the maneuver.
An Indian military's assessment has outlined that Beijing would rely on information warfare (IW) to bring New Delhi down on its knees.