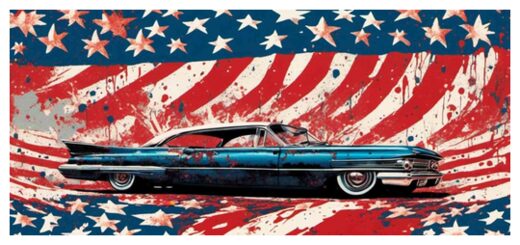 I was eight years old when John Kennedy was murdered. I remember getting the call from my dad, telling me rather flatly, "the president is dead." We were living in Puerto Rico at the time, my dad being a US Naval officer and was stationed there. Even though I was quite young, I knew the gravity of such an event, and as these sorts of experiences typically do, the moment was etched in my memory — I remember every tiny detail.
Over the years since, I have heard many stories relating to "that moment." One in particular that stands out is a story my sister tells. While attending a high school assembly that infamous day, the American flag on its stand in the school auditorium fell over with no provocation and rolled off the stage. Everyone attending the assembly that afternoon thought it a very odd event, but had no idea it was correlated to anything happening in the world until it was announced an hour later that Kennedy was dead. The flag fell over precisely at the time he was shot. Many of these events I have heard are similarly paranormal in nature, and often are attributed to the energy generated from the enormity of an assassinated president of a great country.
If such a "comment from God" is the actual reason for these strange anomalies, I would say it was not so much due to the death of a president, but more a comment on the great lie and betrayal leveled against the American people.
JFK was murdered by his own government.
The JFK "conspiracy theory" was my first foray into the world of government deceit and treachery. Although at the beginnings of my personal investigation I was not so much invested in the idea the entire government was dishonorable and malfeasant, but maybe only a few individuals were guilty of such. In fact, at the time, I wondered if JFK's assassination was instigated by some outside faction such as the American Mafia.
Whatever the reason, I became convinced
that the Warren Commission was a joke
(again, maybe a joke only because it was incompetently put together) and there was far more to the event than what the public was officially told.
I donned the tinfoil hat and at that moment became the proverbial conspiracy theorist.