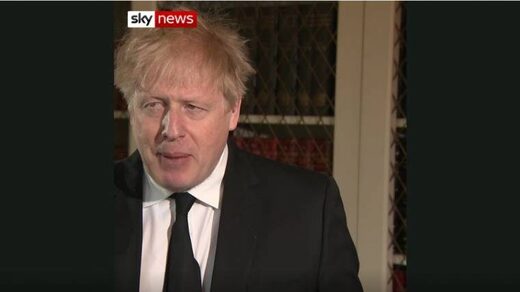 The PM suggests the millions of jabs given over the past few months was not key to the reduction in COVID levels.
Boris Johnson has warned that the reduction in coronavirus infections, hospitalisations and deaths "has not been achieved" by the rollout of COVID vaccines.
The prime minister, speaking the day after the latest easing of lockdown restrictions, instead said it was the national shutdown that had been "overwhelmingly important" in driving down
COVID
rates.

Comment: Lockdowns have been in effect for nearly a year and apparently it's only now that they're working? Is there a more likely explanation? One might be that the coronavirus, and the flu, are seasonal and both will be in decline at this time of year in the UK.


Nearly 40 million vaccine doses have now been given across the UK
, with those aged
between 45 to 49 now able to book their jab appointments
.