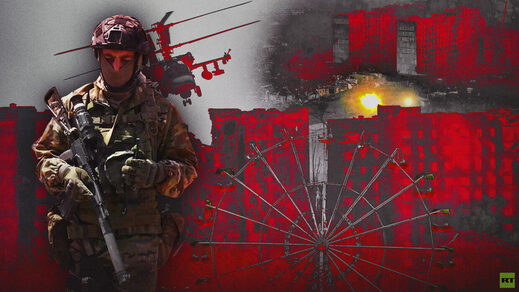 Kiev claims to have captured several "strategically important" villages near Artyomovsk. What does this mean for the situation at the front?
While Ukraine's counteroffensive in the direction of Zaporozhye has practically stalled in the past few months, its forces have made some progress on the eastern section of the front. The battle for Artyomovsk (also known as Bakhmut), which began in August 2022, continues despite the fact that Russian troops fully liberated the city in May of this year.
After four months of fruitless attempts by Kiev to counterattack, in September the Armed Forces of Ukraine (AFU) finally entered the ruined villages of Andreevka and Kleshcheyevka, southwest of the infamous 'Bakhmut meat grinder'. Ukraine needs to gain control over these settlements in order to launch a new offensive on Artyomovsk and rehabilitate its image after a damaging media defeat.
However, it is still too early to talk about a Russian retreat - the fighting in this area continues and Moscow's forces hold the line of defense along the Artyomovsk-Gorlovka railway line. The outcome of the battle will determine whether Ukraine can avenge its previous failure.