Puppet Masters
Philip Zimbardo explains how his infamous Stanford Prison Experiment illuminates the horrors of Abu Ghraib and the psychology of evil:


---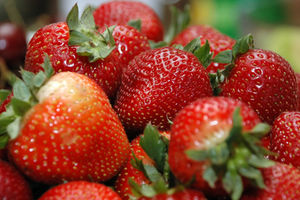 In the days before he left office, Governor Arnold Schwarzenegger's administration planted a chemical time bomb in California strawberry fields that, if not defused, could cause cancer, thyroid toxicity, permanent neurological damage, and miscarriages, according to 54 distinguished chemists, including five Nobel laureates (
PDF
).
The chemical in question is called methyl iodide (or iodomethane) and is marketed under the trade name MIDAS by
Arysta LifeScience
, a Tokyo-based firm that is the world's largest privately held agrichemical company. Methyl iodide is a fumigant that is injected into fields before planting to kill insects, microorganisms, fungi, weed seeds -
virtually every living organism
.
Claiming that it can also kill the humans who handle it or are unfortunate enough to live in the vicinity of farms (
PDF
), a group of farm workers and environmental health organizations filed suit late last year to reverse California's Department of Pesticide Regulation's approval of methyl iodide's use.
---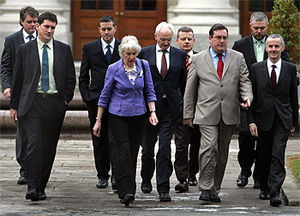 An early general election is on the cards after the Green Party dramatically pulled out of government yesterday.
In the Fianna Fail leadership race , three out of five TDs had yet to publicly declare who they were backing, although Micheal Martin remained the clear front-runner.
Cross-party talks involving Fianna Fail, Fine Gael, the Labour Party, Sinn Fein and the Greens will begin today to find a way to get the law needed to implement the Budget passed quickly.
The opposition is offering to facilitate the debate, but is not promising to vote for it.
But if Finance Minister Brian Lenihan cannot guarantee the Finance Bill will be passed by the end of this week, Fine Gael and Labour are threatening to push motions of no confidence, which Brian Cowen's minority Government cannot win.
Mr Cowen and Mr Lenihan both claimed last night that the legislation could not be passed in just one week, as it was too complex.
---
RTE
Sat, 22 Jan 2011 08:19 UTC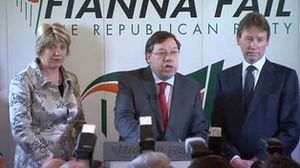 Brian Cowen has said a united party is the most important thing going into a General Election, as four senior party members confirmed that they will contest the leadership of Fianna Fáil.
Brian Cowen has announced that he is resigning as leader of Fianna Fáil.
Speaking at a press conference in Dublin, he said he had made this decision on his own counsel.
He will remain as Taoiseach.
Asked when he had made his decision, Mr Cowen said it was only when he went home last night and discussed the matter with his family, and made a political assessment of the situation, that he decided to come up this morning and make the announcement.
Brian Cowen says that a united party is, in his view, the most important thing going into the General Election.
Speaking in Irish he said he had done 'the right thing' given the events of the week.
---
This video was originally created to be part of an art exhibit for
Exposed the Art Project
, a multimedia collaboration raising awareness of social issues. The group decided that the message in the Deliberate Dumbing Down of America shouldn't be put on hold. So here it is
Please download the free E-BOOK by Former assistant minister of Education under the Reagan administration, Charlotte Thomson Iserbyt. This book is selling for $100 USED on Amazon, but you can download a FREE PDF version at
this link
;
---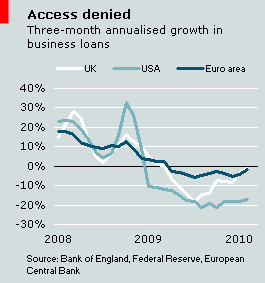 Dennis Santiago - CEO and Managing Director of Institutional Risk Analytics (Chris Whalen's company) -
notes
:
The really shocking numbers are in the unused line of credit commitments of banks to U.S. business. This is the canary number I like to look at because it is a direct expression of banking and finance confidence in Main Street industry. It's gone from $92 billion in Dec -2007 to just $24 billion as of Sep-2010. More importantly, the vast majority of this contraction of credit availability to American industry has been by the larger banks, C&I LOC from $87B down to $18.8B by the institutions with assets over $10B. Poof!
This once again confirms what I have been saying for years: the giant banks are causing most of the credit contraction.
---
Junk Science: Democrats in Virginia are trying to stop their attorney general from probing climate fraud carried out by university researchers at taxpayer expense. Are they afraid of finding the inconvenient truth?

It's not the crime, it's the cover-up, as the saying goes. In the case of former University of Virginia climate scientist Michael Mann and his supporters, it may be both. Not only did Mann participate in perhaps the greatest scam of modern times, but he may have also have fraudulently used taxpayer funds to do so.

At least Virginia Attorney General Ken Cuccinelli thinks so, and has been diligently trying to obtain from U.Va. documents and e-mails related to Mann's work there. Mann reportedly received around $500,000 from taxpayer-funded grants from the university for research there from 1999 to 2005.
---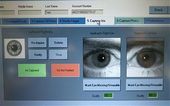 Mexico will on Monday become the first country to start using iris scans for identity cards, according to the government.
The documents, which will include the eye's image as well as fingerprints, a photo and signature, will be 99 per cent reliable, according to Felipe Zamora, who is responsible for legal affairs at the Mexican interior ministry.
"The legal, technical and financial conditions are ready to start the process of issuing this identity document," Felipe Zamora, responsible for legal affairs at the Mexican Interior Ministry, told journalists Thursday.
---
Stephen C. Webster
RawStory
Fri, 21 Jan 2011 21:54 UTC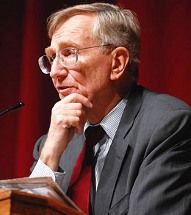 Seymour Hersh has broken some massive stories in his day, but uncovering secret societies within the highest echelons of America's military would probably be the biggest of his career.
Well, get ready for the media storm, because that's essentially what Hersh told an audience in Doha, Qatar recently, according to a
report published earlier this week
by
Foreign Policy.
Speaking at a campus operated by Georgetown University's School of Foreign Service, Hersh said he was working on a new book that details "how eight or nine neoconservative, radicals if you will, overthrew the American government."
---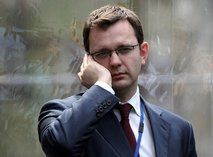 The British prime minister's powerful spin doctor resigned Friday amid claims he sanctioned widespread illegal phone hacking against politicians, celebrities and royalty when he was editor of a top-selling tabloid newspaper.
Andy Coulson denies any knowledge of the hacking, but admitted he'd committed a cardinal sin for a back room operator - he became the story.
Coulson said "continued coverage of events connected to my old job at the
News of the World
has made it difficult for me to give the 110 percent needed" in his role as Downing Street communications chief.
"I stand by what I've said about those events but when the spokesman needs a spokesman, it's time to move on."
A reporter and a private investigator working for the
News of the World
were caught illegally eavesdropping on the phones of the British royal family's entourage in 2007. Coulson quit the paper when the pair were convicted, but says he knew nothing of the hacking.
His resignation is a blow to Prime Minister David Cameron, who has resisted calls to fire Coulson despite the scandal.
---