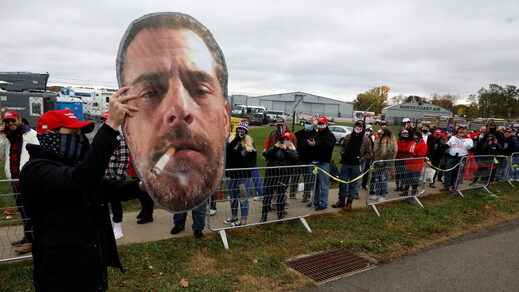 The Biden family offered their services to a huge, Chinese government-linked energy consortium to expand its business around the world. How do we know? Because of hundreds of emails documenting the deal found on Hunter Biden's laptop, left in a Delaware repair shop in April 2019. In her new book,
Laptop from Hell
, New York Post
columnist Miranda Devine tells the tale:
James Gilliar, a wiry, 56-year-old British ex-SAS officer, got to know Ye Jianming, the 40-year-old
chairman of CEFC
, when they were both working in the Czech Republic.
CEFC was a Chinese conglomerate, one of the largest energy companies in the world.
Ye's task was to spend $1.5 billion as quickly as possible to ensure the Czech Republic would become China's "Gateway to the European Union," a priority of President Xi Jinping.
To that end, Ye bought everything from a football team and a brewery to an airline, before being named "special economic adviser" to Czech President Milos Zeman.