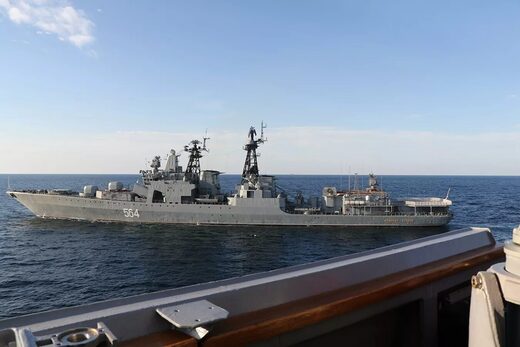 Russian sailors were scrambled to head off the American missile destroyer USS
Chafee
as it set course to violate their country's maritime borders in waters closed off for military exercises, Moscow's Ministry of Defense has said.
On Friday, defense chiefs stated that the
Chafee
, an Arleigh-Burke class warship operated by the US Pacific Fleet, attempted to make its way into territory in the Russian Far East, before
its course was diverted by one of the country's anti-submarine ships
, the
Admiral Tributs
.
According to the reports,
the vessel had been operating in the Sea of Japan for several days before trying to cross the border near the Peter the Great Gulf
.