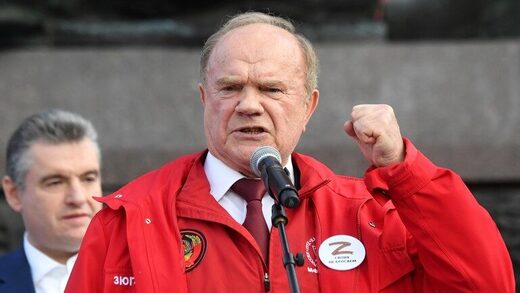 The Communist Party leader has compared the US-led alliance to Nazi Germany
Russia is currently involved in a confrontation with the
"Fourth European NATO Reich,"
the Communist Party (CPRF) leader, Gennady Zyuganov, claims.
"We must be well aware that a new army has gathered against us. The Fourth European NATO Reich, where thirty countries united all their regiments and armies,"
Zyuganov said, effectively comparing the US-led NATO alliance to Nazi Germany, while addressing the State Duma on Monday.
With his remark, the politician effectively compared the US-led NATO alliance to Nazi Germany, also known as the Third Reich. During WWII, several European allies and satellite states fought alongside Nazi Germany, while its own military incorporated numerous volunteer units provided by other European nations.
Zyuganov made the statement as the Duma gathered to vote on the accession of the Donetsk and Lugansk People's Republics (DPR and LPR), as well as the former Ukrainian regions of Kherson and Zaporozhye, to Russia. The legislation was passed unanimously.