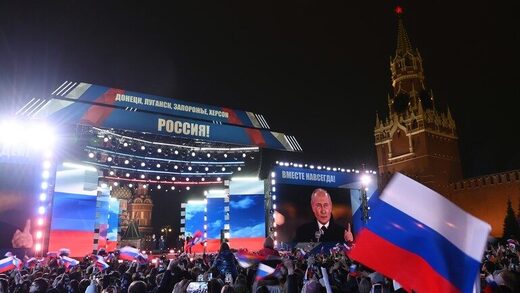 The former Ukrainian regions made the choice to be with their "historical motherland," the Russian leader claimed.
Russian President Vladimir Putin addressed thousands of people gathered on Moscow's Red Square on Friday evening, celebrating the beginning of the process to incorporate four former Ukrainian regions that voted overwhelmingly to join Russia.
Putin's emotional speech came just hours after he signed treaties on the inclusion of the Donetsk and Lugansk People's Republics, as well as Kherson and Zaporozhye Regions, into the Russian Federation
. The signing ceremony marked the start of the formal process of accession, which will entail the treaties being reviewed by the Constitutional Court and both chambers of parliament.