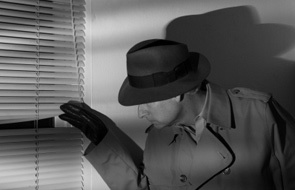 ©Unknown
The full scale of Bush's assault on our civil liberties may not be known until years after he's left office. At the moment, all we can do is get glimpses here or there of what's going on.
And the latest one to come to my attention is the dispatching of police officers, firefighters, paramedics, and utility workers as so-called "terrorism liaison officers," according to a
report
by Bruce Finley in the
Denver Post
.