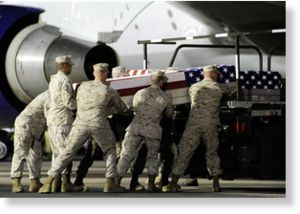 U.S. Ambassador rebukes Karzai for 'hurtful, inappropriate' rhetoric
The outgoing U.S. ambassador to Afghanistan warned Sunday that the American people are growing weary of being viewed as "occupiers" by the leaders of a country where so much American blood has been spilled.
Karl Eikenberry's candid and impassioned remarks came a day after President Hamid Karzai in a televised speech accused U.S.-led foreign troops of being in the country "for their own national interests."
On Sunday, Karzai met with Iranian Defense Minister Ahmad Vahidi - on the first ever official visit by Iran's top defense official - and the two discussed problems arising from "the presence of foreign forces" in Afghanistan, according to reports in Iranian state media. Last week Karzai
held talks
with Iranian President Mahmoud Ahmadinejad on the sidelines of a Eurasian summit in Kazakhstan, and similar sentiments were expressed.