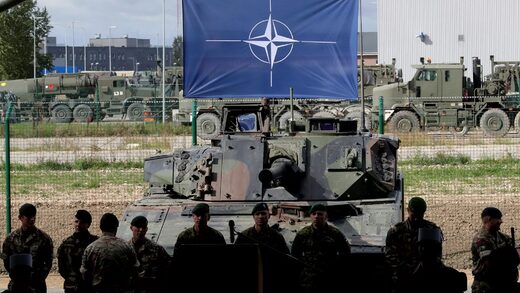 Earlier on Tuesday, the Russian Foreign Ministry stated that the country has been detecting
over 50 new NATO reconnaissance aircraft and drones near its borders every week
.
Russian Foreign Minister Sergei Lavrov said on Tuesday that NATO is amassing a significant amount of military equipment on Russia's border.
Speaking at the press conference with his Brazilian counterpart, Lavrov also noted that
Moscow cannot rule out the possibility of Kiev undertaking some kind of "military venture," which would pose a threat to Russia.