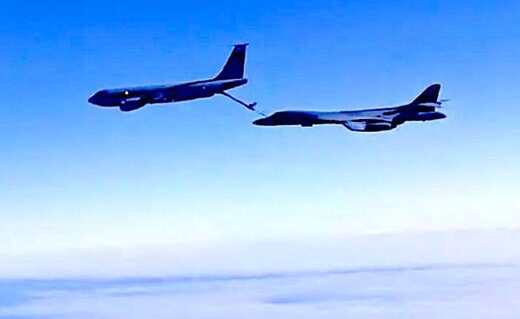 The Russian Air Force has escorted two US bombers over the Black Sea, after radar operators identified the planes flying close to the border, just days after an American warship was tailed as it moved toward the country's waters.
On Wednesday, Moscow's Ministry of Defense said that
a pair of the country's Su-30 fighter planes took off and followed two US B-1B strategic bombers over southeastern Europe,
after the foreign aircraft were detected in the region. The ministry said in a statement:
"Russian fighter crews identified the aerial targets as two US Air Force supersonic strategic B-1B bombers, accompanied by two KC-135 refueling planes, and escorted them over the waters of the Black Sea. After the foreign warplanes had been turned away from Russia's state border, the Russian fighters safely returned to their home air base."