Puppet Masters
Kevin Barrett
Sott.net
Fri, 15 Feb 2008 20:34 UTC
Laura Knight-Jadczyk is interviewed by Dr. Kevin Barrett on the topics of psychopathy, political ponerology, and 9/11.


---
MI6 plotted to murder Serbian leader Slobodan Milosevic in a staged car accident in a tunnel five years before Diana, Princess of Wales died in a similar crash, a renegade former spy has told the inquest into her death.
---
More and more news outlets are starting to pick up on the story of the recently damaged submarine cables. Information about the damages to the cables has been garbled and determining those basic necessities of (responsible) reporting has become difficult. Who, what, where and when? Reports of the numbers of cables affected are now ranging from 5 cuts to 9 cuts. Most major news outlets are sitting in the 4-5 range while others (usually a bit more independent) are playing in the higher numbers. There are acronyms a plenty and information strewn from message boards to major news sources.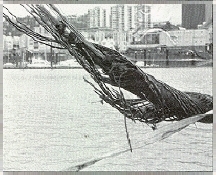 ©Unknown
---
---
"Dear David, I badly need your help.

Some time ago a Russian newspaper "Vremya Novostei" published a story written by Arkady Dubnov, one of the best informed Russian journalists on Central Asia, about the alleged role of the US Air Force in heroin traffic from Afghanistan to Europe.
---
David Edwards and Muriel Kane
Raw Story
Mon, 04 Feb 2008 08:04 UTC
After Israel bombed a Syrian military facility last September, the United States and Israel both claimed the target had been a Syrian nuclear facility under construction.
RAW STORY's Larisa Alexandrovna was alone at the time in
reporting
that the actual target was a cache of North Korean No-Dong missiles, dating back to the 1990's, which Syria was converting for use as chemical warheads.
---
CAIRO - Damage to undersea Internet cables in the Mediterranean that hit business across the Middle East and South Asia was not caused by ships, Egypt's communications ministry said on Sunday, ruling out earlier reports.
---
An undersea telecoms cable linking Qatar to the United Arab Emirates was damaged, disrupting services, telecommunications provider Qtel said on Sunday, the latest such incident in less than a week.
---
There has been some concern that the undersea internet cables, that have been cut recently, are perhaps no accident?

The first incident happened 8km from Alexandria in Egypt, which involved 2 cables apparently alongside each other. According to initial reports, the cables may have been "snapped" by a ship´s anchor.

Whilst this explanation is certainly a possibility, it seems a strange coincidence that barely two days later another cable is cut, this time 56km from Dubai in the Persian Gulf. There is even rumor of a fourth cable being damaged, but this has not been confirmed.
---
The first thing I want to say is that there is no al-Qaeda; not in the way we understand it to be. The only al-Qaeda ever found is
this one
and given the fact that there are now more Al Qaeda outlets than there are McDonald's makes it all the more absurd. On Friday, unknown gunman attacked the Israeli Embassy in Mauritania and once again it was Al Qaeda. A bystander said the colors were melting from the flag flying from the getaway car.
al-Qaeda means The Toilet ...think a little people and add this in to what we know about 9/11.
---