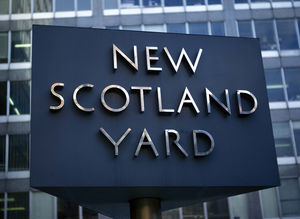 It is time that the phone-hacking inquiry was handed over to an entirely different force
Perhaps the most disturbing aspect of the still unfolding phone-hacking scandal is the behaviour of the Metropolitan Police. Scotland Yard has pursued its investigations in a most lethargic and blinkered manner.
After the
News of the World
reporter Clive Goodman was jailed in 2007 for hacking into Prince William's mobile phone messages, Scotland Yard accepted, apparently without question, the assertion of the newspaper that Goodman was a single "rogue" operative. When allegations were made last September that the scale of the eavesdropping operation at the
News of the World
went considerably further, the police returned to their files and again concluded that there was no reason to re-open the case.