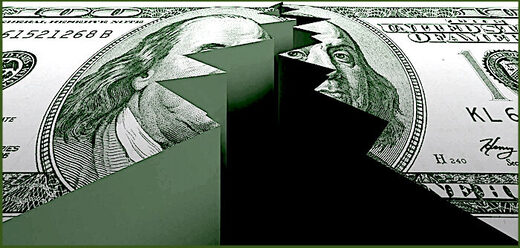 Note: we haven't reached peak money printing yet, but that's coming.
With the current financial uncertainty, I wanted to take a few minutes and give you my take on what's happening with the banking industry, the financial crisis, the recession, and where I believe we're headed.
Bottom Line Up Front
:
This financial crisis will end the short-term boom-bust cycle and, more importantly, end the long-term boom-bust cycle with catastrophic consequences. This is the event you should be preparing for.
Here's why I think this.
First
, right now, banks can park their cash at the Federal Reserve risk-free at nearly a 5% yield,
which reduces the incentive for them to approve loans heading into a period of financial uncertainty.
The net result is that
we're likely to see credit rationing
as banks improve their reserve ratios by pulling back on loans.
This will decrease economic activity.
Second
, this is
accelerating the end of the short-term boom-bust cycle
as credit availability dries up and commercial banks are less willing to provide loans.
Credit and loan deterioration are early warning indicators of a
recession.