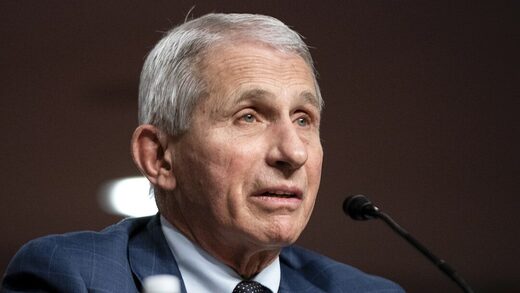 Nearly half of Americans, and a majority of young people, say Dr. Anthony Fauci should "resign his position and role" in the United States' COVID-19 response.
A new
poll
from Trafalgar Group and Convention of States Action, provided exclusively to
Morning Wire
and released on Thursday, shows Fauci's flagging support among likely voters. The Trafalgar Group conducted a poll of 1,081 likely general election voters in the United States on January 12-14. The poll has a margin of error of 2.98%.
When asked "Do you believe Dr. Fauci should resign his position and role in leading the government's COVID-19 response to allow new leadership?" 46.3% of respondents said they believe Fauci should step aside. The other 53.7% of respondents said Fauci, who serves as chief White House medical adviser and director of the National Institute of Allergy and Infectious Diseases, should remain in charge.
The bulk of Fauci's support comes from Democrats, according to the poll. About 83% of Democratic respondents said Fauci should keep his position while about 18% of Democrats want the federal government's chief medical expert to resign.