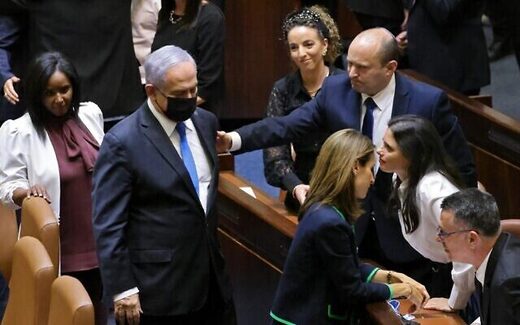 In a series of media interviews released on Thursday, Prime Minister Naftali Bennett lambasted opposition leader Benjamin Netanyahu, touted his handling of the COVID-19 pandemic, and credited himself with saving the nation from "falling into the abyss."
Speaking with the
Haaretz
daily, Bennett recalled a meeting he held with Netanyahu last May, a month before the current coalition took office, saying the longtime prime minister began issuing wild threats against him once it became clear that Bennett would be joining his rivals in forming a government, pushing the longtime premier from power.
"You should know that I'll send my whole machinery against you, the army," Bennett quoted Netanyahu as telling him, adding that the Likud leader made a dive bomber motion with his arm. "I'll send the UAVs after you, and we'll see."