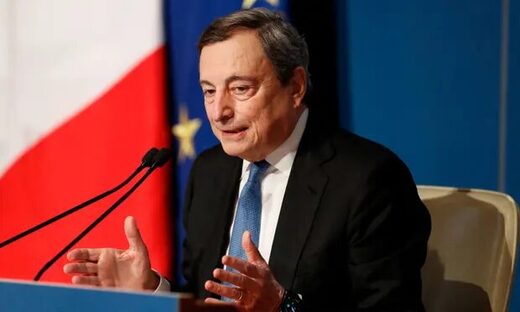 Comment: Note that this article is The Guardian's editorial view on the issue.


No Italian has ever voted for Mario Draghi in an election
, but given the opportunity it seems that many might choose to do so. Recent polls indicate that Italy's technocrat prime minister,
appointed last February by the country's president, Sergio Mattarella
, basks in stellar approval ratings of about 65%. As honeymoon periods go, this one has justified the "Super Mario" hype that accompanied Mr Draghi's installation.
The explanation for his success lies in the unaccustomed sense of stability and calm that
the former head of the European Central Bank
has delivered. Since taking office, following the mid-Covid implosion of a centre-left coalition government, Mr Draghi has presided with authority over
a unity administration that involves every party apart from the far-right Brothers of Italy. Rome's Covid recovery plan is being enthusiastically funded by the European Commission
, whose officials see the prime minister as a safe pair of hands, and Italy's handling of the pandemic on Mr Draghi's watch has been assured.