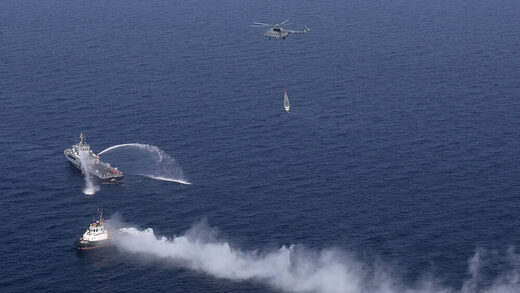 The "2022 Marine Security Belt" exercise, which
began on Friday morning, marks the third of such joint exercises between the three countries
.
"Together for peace and security" is the theme of the exercise
, which covers an area of 17,000 square kilometers and includes both navies from Iran's Army and the Islamic Revolution Guards Corps (IRGC), as well as the Russian and Chinese naval forces.
A variety of tactical exercises such as rescuing burning vessels, releasing hijacked vessels, shooting at specific targets, shooting at air targets at night, and other tactical and operational exercises are expected to be carried out during the drills.