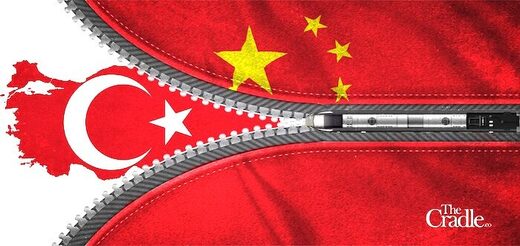 Two destinies are pulling on West Asia from two opposing visions of the future.
As devotees of the rules-based order laid out by Zbigniew Brzezinski
40 years ago
strive to uphold their dystopic model of dividing populations to feed endless wars, a more optimistic program of cooperation is being ushered in by China's ever-evolving Belt and Road Initiative (BRI).
While many nations have jumped on board this new paradigm with enthusiastic support,
others have found themselves precariously straddling both worlds.
Turkey plays footsie with great powers
Chief among those indecisive nations is the Republic of Turkey, whose leader was given a harsh wake up call on 15 July, 2016.
It was on this date that Russian intelligence provided Turkish President Recep Tayyip Erdogan the edge needed to narrowly avoid a coup launched by followers of
exiled Islamist leader Fetullah Gulen.
The timing of the coup has been subject to much speculation, but the fact that it occurred just two weeks after Erdogan's
letter of apology to Putin
went public
was likely not a coincidence.
The apology in question referred to Turkey's decision to shoot down a Russian fighter jet flying in Syrian airspace in November 2015, killing a soldier and very nearly activating NATO's collective security pact.