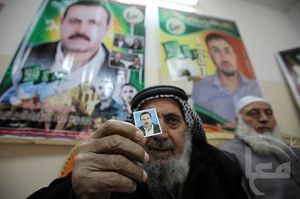 Bethlehem - A four-person squad of Israeli Shin Bet and Mossad operatives arrived in Dubai on European passports to assassinate Muhammad Al-Mabhouh, an alleged liaison between Iran and Hamas, Israeli media reported on Saturday.
According to the Israeli news-site
Inyan Merkazi
, the assassination squad interrogated Al-Mabhouh in his hotel room before killing him.
The squad returned with "precious information" attained following Al-Mabhouh's interrogation, which was focused on arms deals between Hamas and Iran, as well as how arms are smuggled into the West Bank, the news-site reported.