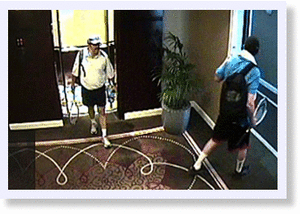 Israel's foreign minister has said there is "no reason" to believe that his country's spy agency was behind the killing of a senior Hamas figure in the United Arab Emirates, but did not explicitly deny involvement.
Hamas has blamed Israel for the murder in a Dubai hotel room last month and the emirate's police force has refused to rule out the possibility that the 11 suspects wanted by investigators were working for Mossad.
Avigdor Lieberman, the Israeli foreign minister, told Army Radio on Wednesday: "There is no reason to think that it was the Israeli Mossad, and not some other intelligence service or country up to some mischief.