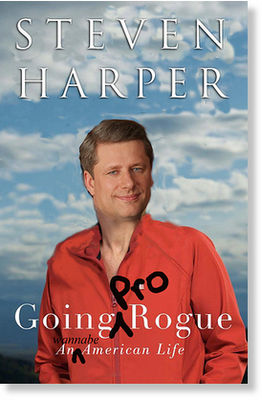 With the frequent and ongoing Climategate revelations covered in the past months'
Connecting the Dots
, we've noticed some interesting new developments coming from some even more interesting places. On March 15
The Weekly Standard
published an article called '
In Denial: The Meltdown of the Climate Campaign
' by Steven F. Hayward. For those who do not know,
The Weekly Standard
is the Neocon journal par excellence. Its founder and editor is William Kristol, PNAC member and son of CIA asset Irving Kristol. Kirstol and Richard "Prince of Darkness" Perle were two of the major shapers of Bush's war policy. Perle, of course, is a long-time spy for Israel. As an aid for Senator Henry Jackson in 1970, Perle was caught passing classified information to the Israeli embassy. Jackson refused to fire him, and since then Perle's influence has only grown.
One of the first to cry for a Global War on Terror, Kristol has stacked his editorial staff with an array of Israeli lobbyists and fellow Perle cronies: peddler of the false Iraq-Al-Qaeda connection, Stephen Hayes; George Bush speech-writer, co-author of
An End to Evil
(with his pal, Richard Perle) and all-round slime-ball David Frum; ex-psychiatrist turned Fox news regular and "Israel-can-do-no-wrong" cheerleader Charles Krauthammer; among others. In other words,
The Weekly Standard
editorial staff is staffed with a concentrated dose of Neocon psychopaths, schizoids, and Israel-first sycophants.
The recent editorial by Hayward, which provides a decent summary of the "unethical behavior, errors, and serial exaggeration in climate science" first exposed by the leak of the Climate Research Unit emails in November, ends with the following prediction: