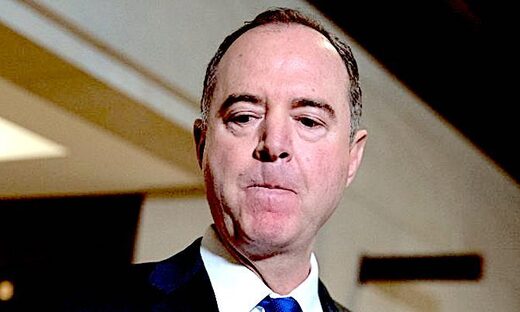 The Foundation for Accountability and Civic Trust (FACT),
a non-partisan ethics watchdog, sent a letter to the Office of Congressional Ethics (OCE) asking for
an investigation into Rep. Adam Schiff (D-CA)
for allegedly violating federal law and House ethics rules
by using taxpayer-funded resources for campaign purposes.
The ethics watchdog said in the complaint that the congressman was "clearly using official government video for campaign purposes," violating federal law and the House ethics rules, since
"House Members are prohibited from using House and Senate floor video for campaign purposes."
FACT
explained
the Federal laws and House ethics rules that require there to be a strict divide between campaign and official acts:
Federal law states that "appropriations shall be applied only to the objects for which the appropriations were made except as otherwise provided by law." To enforce this law, the ethics rules prohibit Members from using any official resource for campaign or political purposes. "Official resources" includes anything funded by taxpayers, such as a Member's official website, social media accounts, and photographs and video from the House or Senate floor. To make it abundantly clear, both the House ethics rules and Senate rules specifically identify Congressional video of floor proceedings as official resources that Members are prohibited from using for political purposes.