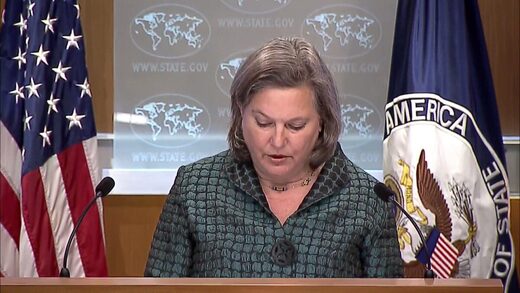 America is working alongside EU partners to halt certification of the Nord Stream 2 natural gas pipeline and is encouraging Germany not to give it official approval, the US undersecretary of state for political affairs has said.
Speaking at a press briefing on Tuesday, Victoria Nuland also noted that Washington is considering further sanctions against the system if Russia were to invade Ukraine.
Nord Stream 2 was completed in September
but is yet to be certified and has not yet begun operations. It directly connects Russia to Germany, cutting out any third-party countries, which could significantly lower the price of gas. Washington has repeatedly sanctioned the system, claiming that it threatens Europe's 'energy security', while some have accused the US of cynically trying to stop the pipeline so it can sell liquefied natural gas (LNG) to the continent.